We Are Your Airbag Suspension Specialists For All Major Makes And Models.
We Are Your Airbag Suspension Specialists For All Major Makes And Models.

Thor Air Suspension
 In Norse Mythology, Thor is the God of Air. Thor Air Suspension provide top quality, Australian Made Load Helper Kits, and Air Suspension components, 12 & 24V air compressors, aluminium air tanks, & Complete Airbag kits for Minitrucks, Cars, and Hot Rods.
This load assist product gives leaf sprung vehicles an air adjustable rear suspension.
These universal kits are ideal for fitment to less popular vehicles…
These kits replace the vehicle's coil springs providing height adjustment for load carrying, towing and additional clearance.
Thor have released a new longer bag with triple bellows ideal for multiple uses, mainly with raised 4WD vehicles with leaf springs.
This kit has the triple bellows to increase movement to over 10″ (250mm).
The kit allows the standard ride height to be retained when carrying a reasonable to heavy load.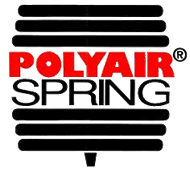 Polyair Spring Suspension
Polyair Suspension products are manufactured locally in Sydney, Australia, to the highest quality standards. They are designed to fit a range of vehicles, allowing you to add the flexibility of air suspension to your family car, Jeep, 4WD, 4X4, Ute, or race vehicle.
This load assist product gives leaf sprung vehicles an air adjustable rear suspension.
Handle big loads with full-time load support, improve safety and ride quality. Polyair Bellow kits are our heaviest-rated kits for hauling or towing heavy loads.
The Ultimate Series is an in-coil load assist Polyurethane Airbag System that provides superior load levelling capabilities…
The Polyair Bellows Ultimate load assist kits are specifically designed to suit big American SUV's and 4WD's. With an internal bump stop to help absorb shock, even with zero air pressure, it provides a 3 stage ride comfort.
These kits handle big loads while improving safety and ride quality. They are fully air adjustable to keep your vehicle riding level and comfortable whether loaded or towing.
Its simple design allows the Polyair Bellows Series Airbag to detach from the cradle to allow full travel of the suspension.
Introducing our all-new WirelessAIR second generation! This top of the range wireless compressor kit is a perfect accessory for any Polyair Airbag kit. WirelessAIR is an advanced wireless controller that lets you control your air spring system, no strings attached. It is compatible with any Polyair Airbag kit – Bellows, Red Series, Ultimate's & Dominators.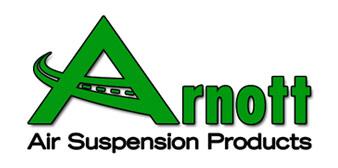 Arnott Airbag Suspension
The Arnott range of air suspension products include Air Struts, Air Springs, Air Shock Absorbers, Coil Spring Conversion Kits, Air Suspension Compressors. All products are made to OE (original equipment) specification and have a limited lifetime warranty.
Custom-valved Shock Absorbers, Durable American-made, Powder-coated Coil Springs, OE Fit With No Modifications Needed.
Name-brand air sleeve with High-impact plastic resin & aircraft-quality aluminum. Mates up to OE air lines with no modifications.
Name-brand air sleeve, bump stop & dust boot. Cnc machined aluminum top with custom-valved shock provides fantastic ride.
Tested, cleaned & recharged OE shock. New sealing cap & air line fitting, New name-brand air sleeve, bump stop & dust boot.
The Arnotts coil conversion kit includes high quality shock absorbers and coil springs to replace the factory fitted OE air suspension.
Firestone Suspension
Built on producing high quality, well designed products and has grown in popularity mainly by word of mouth from many satisfied customers.
100% customer satisfaction is our aim
I recently purchased some Polyair Air Suspension from 4WD World. The response to my original request for pricing was handled efficiently and promptly. When I finally decided to purchase, my order was processed promptly and the items were delivered very quickly. I am very happy with the parts supplied and would recommend 4WD World to anyone considering purchasing 4WD products.

Thank you for the fantastic service and fast delivery of the Air Bags I ordered last week, four days delivery,great product,the lady who took my order was right up with product knowledge,very helpfull.

Awesome product , easy to fit and work perfectly ! Picked up the back of a twin cab rodeo and now rides and handles much better ! Arrived in 3 days and before Christmas ! Thanks again

We have just completed a 10K road trip around Australia, with the Heavy Duty Coil Rite kit installed, and were very satisfied with their performance

We've just returned from a trip to Cape York. Lots of weight in and on the tow vehicle with roof cage including extra spare wheel and tyre, plus some 50 additional kilos on the roof. Also lots of weight in the wagon including a full fridge, recovery kit and heaps of other stuff. Towball mass of approx. 230kg. The airbags were  set at about 30psi and the car rode really well all the way. Great product. Thanks

I'm so happy that Australia has a true dealer who can help us Benz guys out of the over priced crap that is out there.  Your service is impeccable, your products are true as what my wallet outlays and I can enjoy the Benz as well. (Purchased Arnott's air compressor)

I just wish to say your service is great and your gentleman (Ed) who  filled my order worked well into the evening (after normal dinner hour) and airbag arrived 2 or 3 days before I had expected it.  As I was anxious to get underway having several medical appointments in Cairns this service was most appreciated.

Received the items (Thor air bellows) and all arrived intact. Fitted them last night and early this morning. I'm not a mechanic or tradie. I'd like to thank you and the staff at 4WD World for assisting me with purchasing this product. It was easy to install and I must say I amazed myself with it fitting perfectly. Thank you all again. A great product and great, helpful staff.

Hi guys, the wireless pump i had installed and used for our trip to the northern territory towing a jayco expanda outback loaded up and the series 200 Landcruiser twin turbo diesel. The system worked a bloody treat, it would level it's self out while driving along, it was bloody great! It gave extra ride height and driving with it with over 2500kg on the rear end sometimes you forgot it was even there. The stability it gave was great off road, while driving with it was just as impressive as well begin able to adjust your pressure while on the move was simply brilliant! I've shown it to so many people they would shake there heads in disbelief because of the size where it was fitted inside the 200 and no messy gauges and air lines from the back to the front just a great system. Thank you again for such a great unit it was placed in behind a panel space on the right hand side in the rear of the GXL 200.

I received the air springs (Polyair Ultimate Bellows kit for Silverado 1500) on Friday and fitted them Saturday morning. I'd like to say thanks for your all your help and the numerous phone calls to ensure they were the right ones for my truck. With only 20psi the car sits perfect and my trailer safety chains aren't rubbing on the floor. Thanks again mate!
Freecall Airbag World on 1800 807 176 or get your quote below
Your Air Suspension Specialists…