4WD World is a Major Australian Distributor of Thor Air Bag Suspenion
We Are Your Airbag Suspension Specialists For All Major Makes And Models.
Onboard Air Control Systems
Polyair WirelessAir Gen2
Introducing our all-new WirelessAIR second generation! This top of the range wireless compressor kit is a perfect accessory for any Polyair Airbag kit. WirelessAIR is an advanced wireless controller that lets you control your air spring system, no strings attached.
It is compatible with any Polyair Airbag kit – Bellows, Red Series, Ultimates & Dominators.
A fresh look and loaded with new features and upgrades!
Dual-path control means that drivers can set the left and right air springs to different pressures – perfect for users with uneven loads
Wireless handheld unit for convenient operation anywhere near the vehicle
Easiest installation ever – no lines to the cab! Battery direct wiring loom
Heavy-duty air compressor
Compact air filter for the heavy-duty compressor
All-new manifolds, made to be ultra durable in all conditions
Optional Android App or iOS App for your phone
To make install all that much easier and neater, we now also have the optional 'EZ Mount' kit. The EZ Mount features the HD Compressor and Manifold, pre-assembled on an easy-to-mount bracket.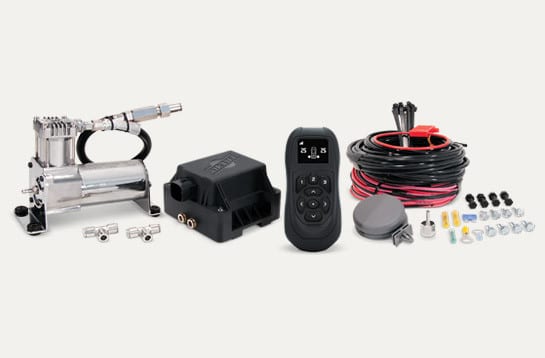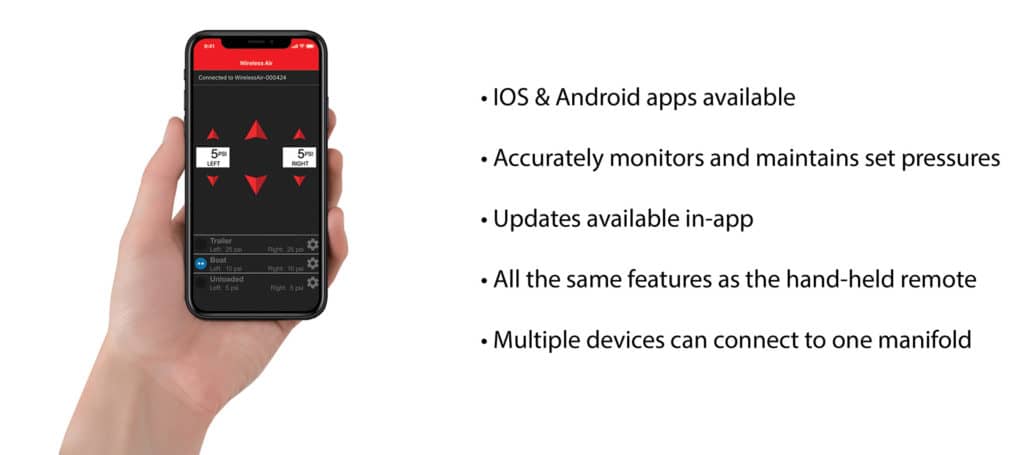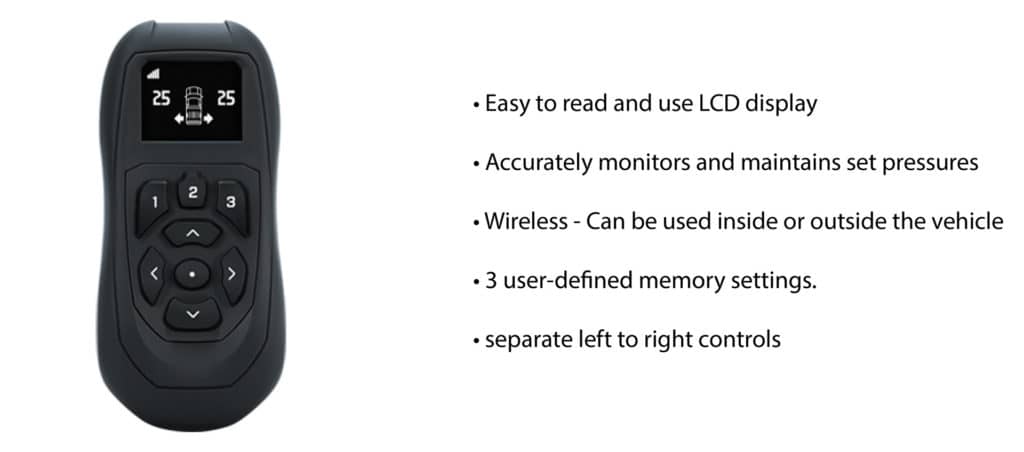 Freecall Airbag World on 1800 807 176 or get your quote below
Your Air Suspension Specialists…