We Are Your Airbag Suspension Specialists For All Major Makes And Models.
4WD World is a Major Australian Distributor of Thor Air Bag Suspenion
Thor Single Air Bellow Kits
Thor Single Air Bellow Kits
Thor have released kits with a single convolute bag. This is used to enable some current model 4WDs to retain ride height when unladen (i.e. prevents the vehicle from sitting too high). The single convolute bellows have the same load rating and air adjustability as the double convolute bellows.
Current model vehicles (with standard height suspension) which suit the single bellow include:
• Ford Ranger
• Isuzu D-Max
• Holden Colorado
• Mazda BT50
'Thor Air Suspension' makes the Australian-Made Airbag Suspension Kits. These are the new standard in affordable Air Suspension.
This load assist product gives leaf sprung vehicles an air adjustable rear suspension.
These Airbag Suspension Kits simply bolt on and when filled with air, raises the rear end (when under load) to make the vehicle level again.
This makes the vehicle safer when loaded by keeping the front wheels in contact with the road, eliminating sway and improving cornering (wet or dry).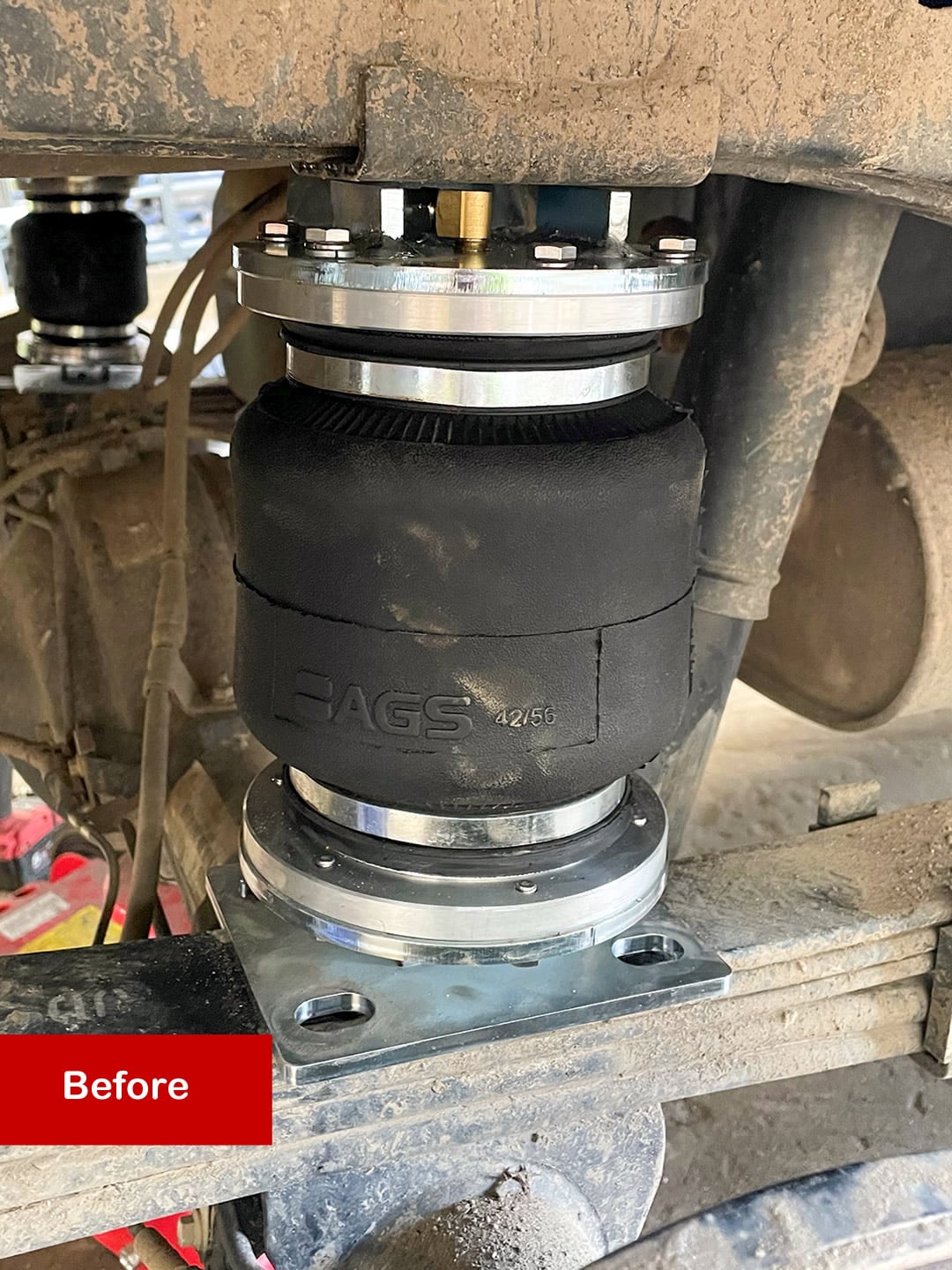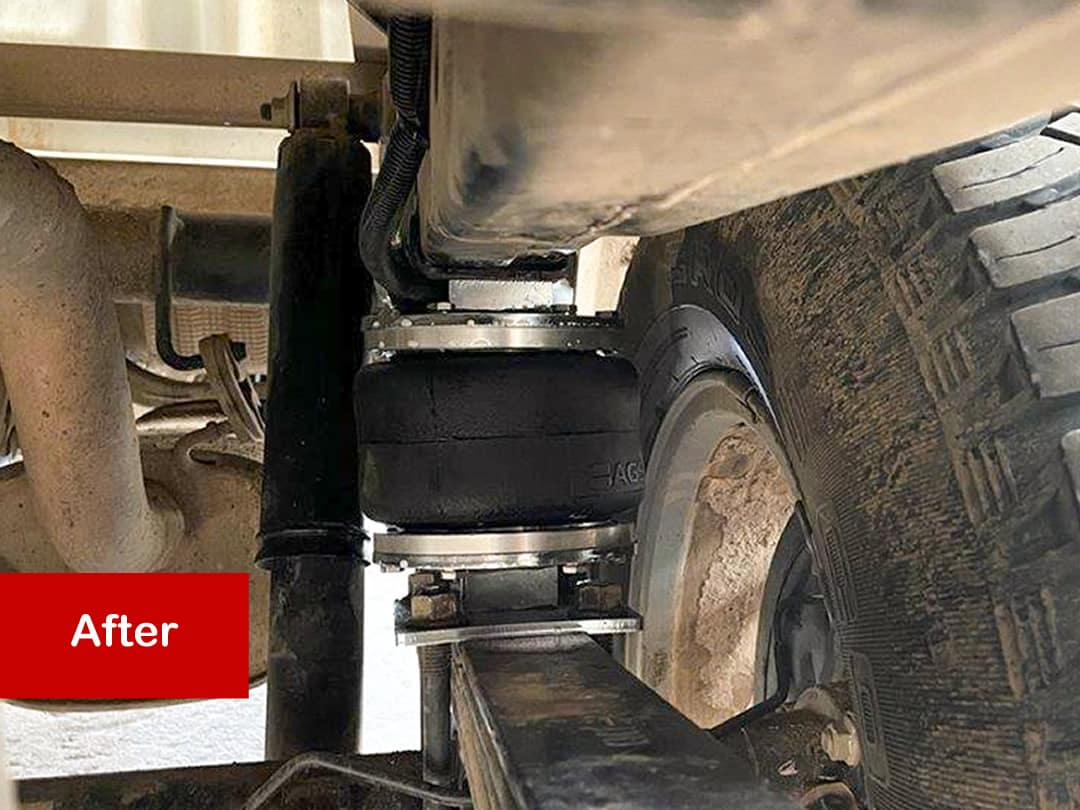 These Airbags/ Bellows:
Air adjustable 10 – 150 PSI
Heavy Duty construction
A must for constantly loaded 4WD and Utes
Easy to fit and easy to use
Rated to carry 2.2 tonne (2200 kg) per pair
They fit between the axle and the chassis and are easy to fit
Will decrease tyre wear
The Airbags/Bellows Kit come with:
2x Airbags (Single Bellows)
Australian Made Brackets for mounting at top and bottom
Australian Made Airlines, valves and fittings
Fitting instructions
5 Year manufacturer's warranty
They are tested to ADR standards. Thor Air Bellows are rated to 2.2 tonnes which is well in excess of that required by manufacturers /authorities.These kits include separate air lines for each side with valves for ease of inflation/deflation.
Proven in the tough Australian Outback by Farmers, 4WD tour operators and 4WD enthusiasts, as well as the Agricultural, Mining and Film & Television Industries, these kits have a wide variety of uses, the limit is your imagination.
Freecall Airbag World on 1800 807 176 or get your quote below
Your Air Suspension Specialists…